How it Started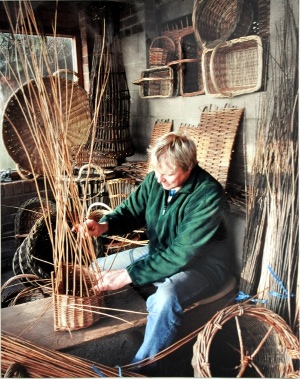 Started back in 1948 when Mick Wilson got a job as an apprentice basket maker in Brighton, East Sussex. This was a time when work was hard and willow was in short supply. They would have to use every piece of the willow, there was never any waste and traditional bicycle baskets were made amongst other things.
After finishing the apprenticeship he started his own business making tradtional willow baskets in Brighton, and has been making them ever since.
He has passed his skills down the family line, and all the hand-crafted baskets are made in the workshop in West Sussex.
'We have made a great range of baskets in the past, varying from balloon baskets to willow coffins, winnowing baskets to bath chairs, and have even made a small round basket to present to the Queen, filled with strawberries.'
'We are sure you will be very happy with the personal service and excellent standard of our basketware.'
Please browse through this site to see our range of top quality hand-crafted willow baskets and products for the home and outdoors.